First off the culotte muscle is found wrapped around the top butt sirloin, it is relatively easy to seam out and makes for a steak thats comparable to filet mignon and is also said to be the original cut designated for the 'Del Monico' steak
I dry aged this for 14 days at about 65% humidity, and will marinate another 24 hours. Dry aging is a process that takes a whole primal and set in open air in a refrigerated area. This enables the natural enzymes break down the connective tissue and makes it more tender ( not that this perticular cut needs it).
First i trim off the back fat. If it is aged, the fat will be very firm and easy to peel it away from the meat with a sharp straight edge knife. In this photo you can see the darker coloration of the fat and the red meat that it is protecting.
Here is a pic with all the fat trimmed off....yum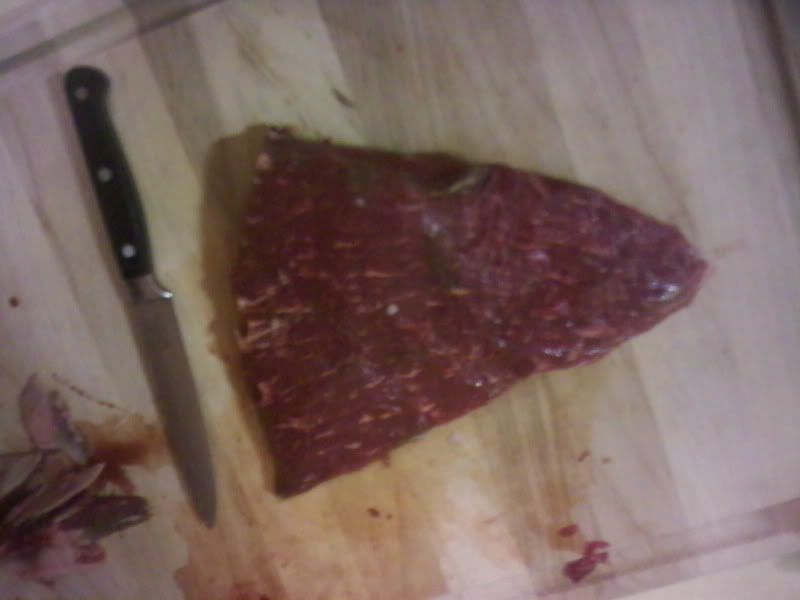 On the other side there is the connective tissue that attaches this muscle to the actual sirloin butt...its thin and just needs filleted off
Now cutting the steaks, I like to butterfly them for larger servings, out of a culotte you only get 3 steaks 2 regular size steaks and one smaller one. Always cut from the fat side down...so we will say that the first pic with the all of the back fat would be the top.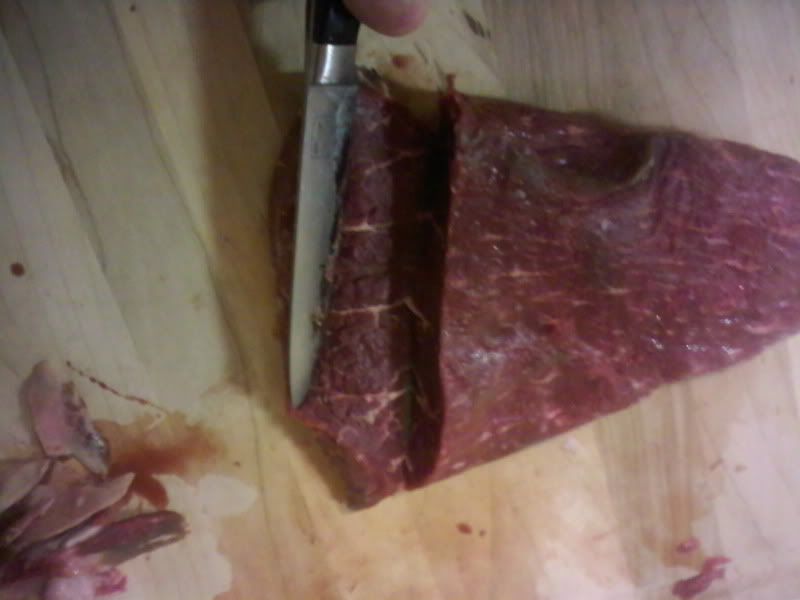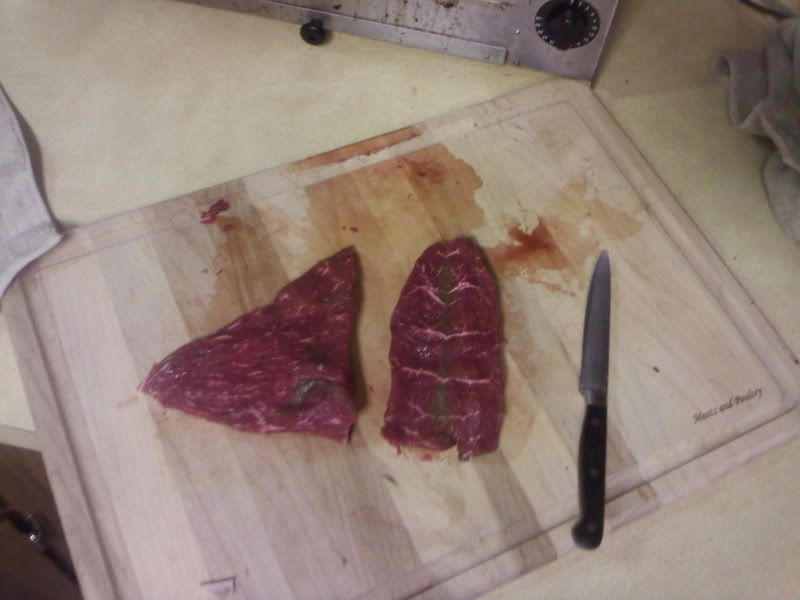 Then for a marinade i took a bunch of crap and threw it together
Nix the lemon juice, i decided the acidity would be too much when paired with the red wine
-Doc