July sledding has been the best ever this yr. fresh snow up high has made it smooth and the cool weather has left us with the best July snowpack in 15 yrs maybe ever, but my memory fades baddly after 10 to 15 yrs.. glad I don't have any kids older than 15 I probably would forget who they are...
here's the Scariest, baddest chutes up on Boulder, Revelsoke BC
top ten starting with the #1 worst and toughest chute,,
#1 The Arm Pit, one attempt, one success, Randy Swenson
#2 Irmens Arm first ascent Mike Irmen
#3 The Gash first ascent Paul Gibbs
the armpit, Irmens arm and the Gash, Monster is #7 up the left
#4 The Mile or Madness, first ascent to NM
#5 The Angry Pirate first ascent Paul Gibbs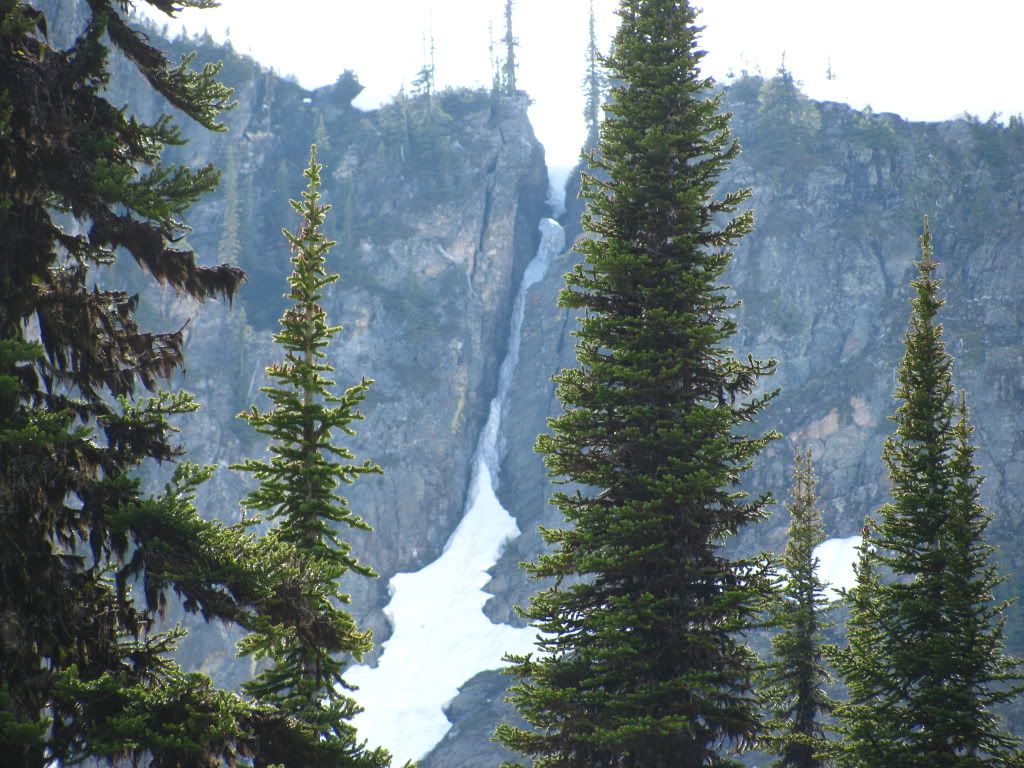 and another angle of the angry pirate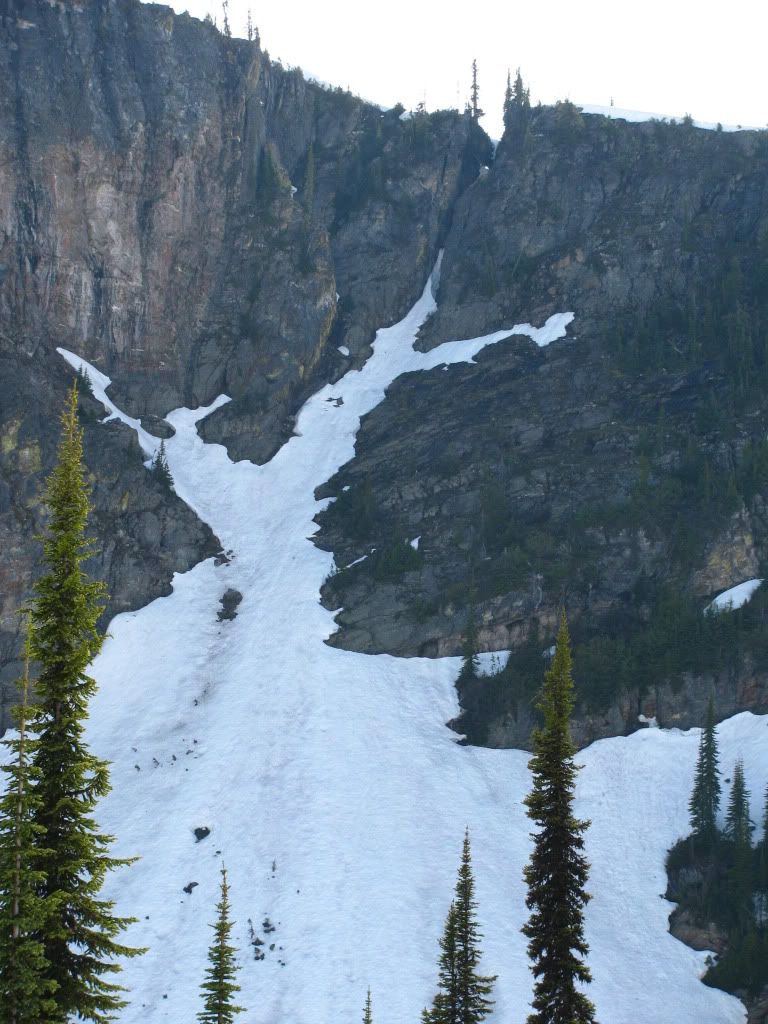 #6 90 degree first ascent Nom Leslie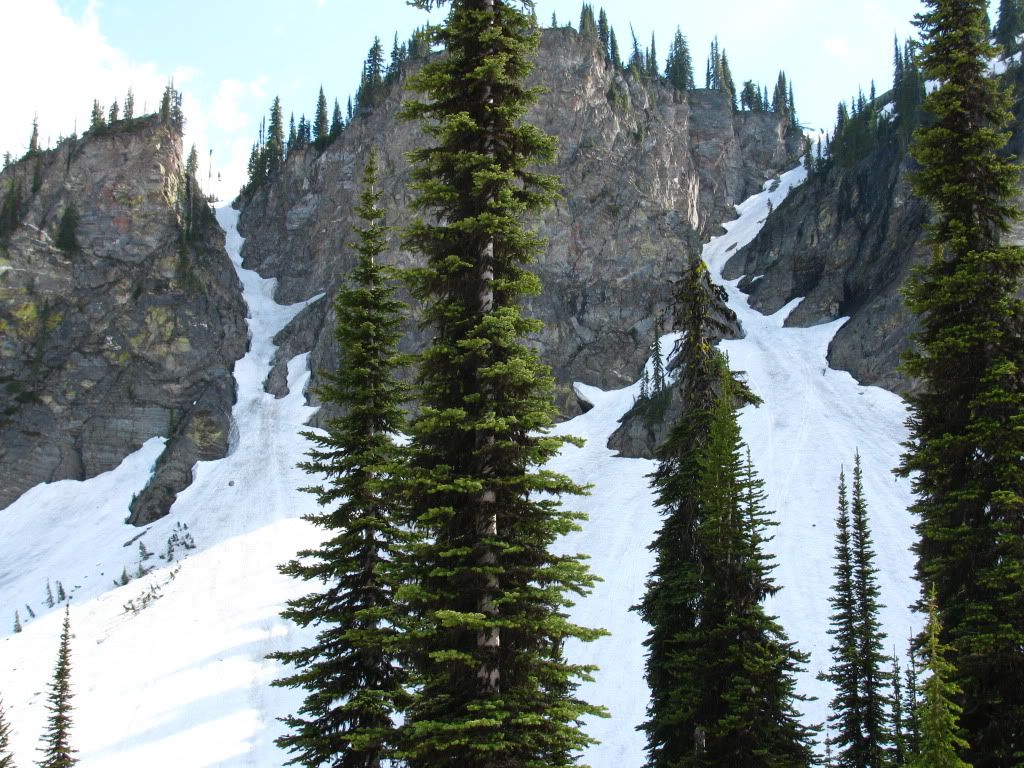 90 right and swenny left
#7 The Monster first ascent Turbo Don Lentz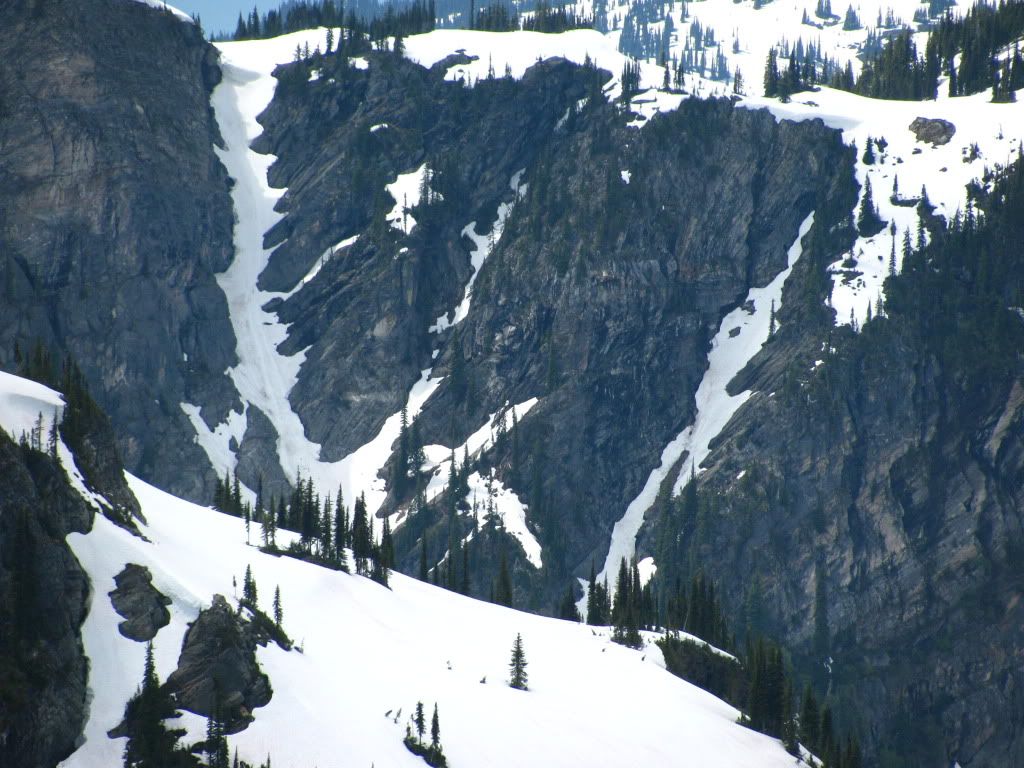 #8 Swenny street
not sure why it's called this cuz Norm Leslie has the first ascent in it 3 yrs before swenny ever tired this chute.. I believe OZone called it this and the name stuck, should be renamed to give Norm his glory, I'd not want my name on a chute that I never had a first ascent in..
#9 Camp out, the chute that Trennis is on the cover of TS 4, Norm Leslie also has the first ascent in this one... filming Adrenaline Rush, back before 4 stroke turbos even were a dream..
#10 The Airport chutes, first ascents by the original EXTREME TEAM, Reese Dickenson got the first two chutes done first, I got the third one done first, Shawn Hastings got the 4th one done first and Dave Knight got the 5th one done first, Dan Bush got the very first one the sidehills into Redemption done first, the 4th and 5th one have one entry but Y's at t he top into two exits, #1 refers to Redemption, #7 is short but really tight and scary in July... and there's the lake chutes, the Turbo hill chutes and the Nasty bad boy past Turbo... probably 30 amazing tech, tight and tough chutes up boulder Mtn... I believe this area has the most chutes in one area in North America
#7 to the right #4 and #5 moving right to left and #3 and right on the left is #2
Reese first climbed this in Snow Extreme 2 I beleive maybe snow Extreme one, on a Polaris 700 in May.. that would be 1997 or 1996 did Polaris even have a 700 in 1996 to 1997???
Chute #6 is left chute #1 is next also called Redemption and then chute #2 and 3 and 4 and 5 and so on