Not much of a deer but it had a few things going for it.
First I set a new record for shortest time in the stand to shoot. Well if we don't count the 11 plus hours the first day. Legal shooting was 6:37 Sunday, I was climbing out of my stand and going into the house to shed layers at 6:49.
Also made my longest shot yet at 125 yards with the 30-30.
Better yet after my wife (who is grossed out by blood and dead critters) came out to track it, we went back in the house and got my oldest girl and our boy to come out and help find it. Emma did a fantastic job of following and looking for blood until she saw the deer! (I told her I only found the first spot of blood and had no idea where the deer was, she is very proud as am I). Then my son who is "special" and unable to use words got so excited when he saw the deer he ripped off his hat and mittens to sign deer! The boy loves deer and the idea of hunting them. Even brought his gun along just in case.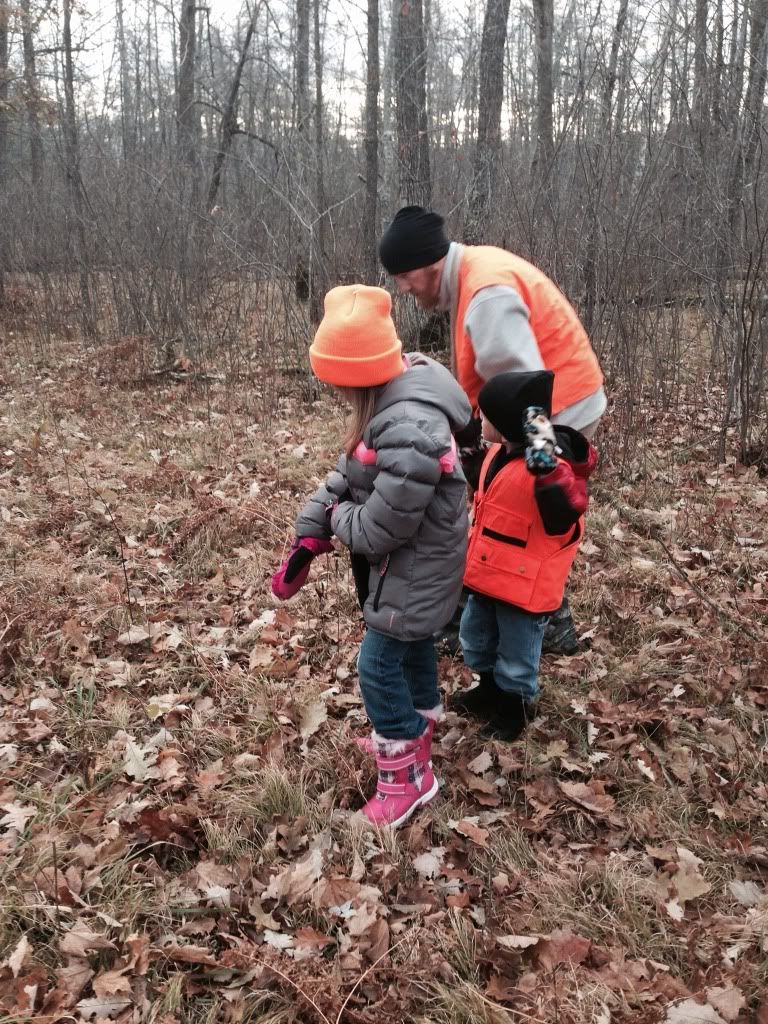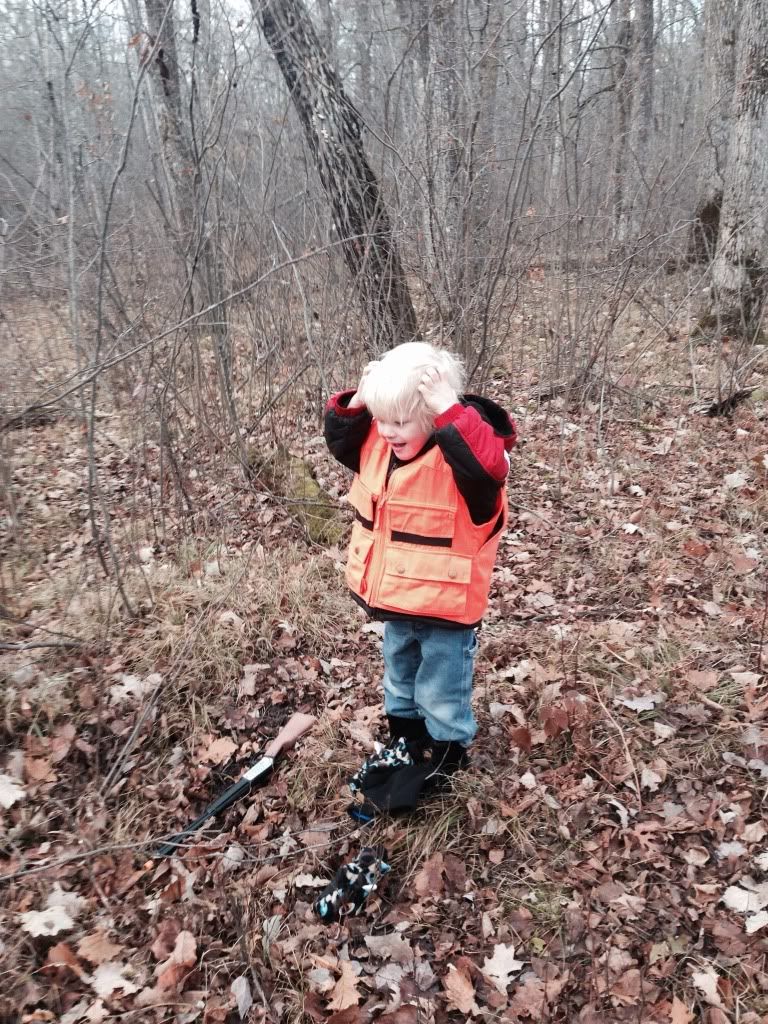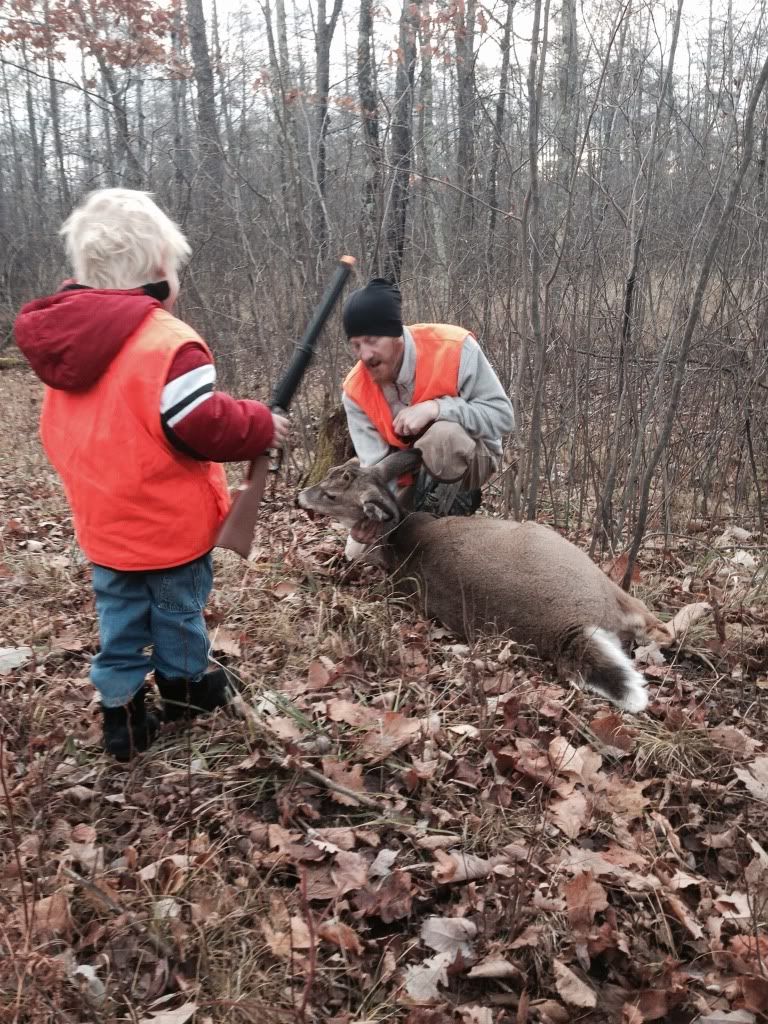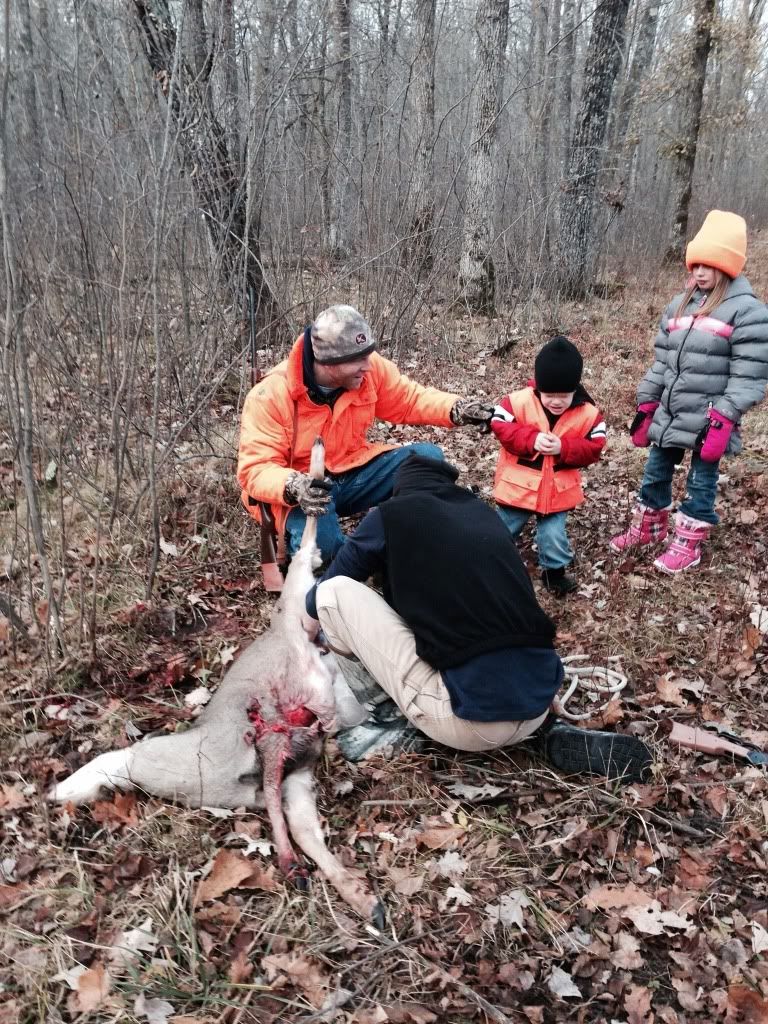 As you can see my "good shot" location of putting it behind the shoulder worked well...except for the part where I lost an entire shoulder of meat. My kind loving father put it bluntly..."Did you have a solid rest" Well of course I set the gun on the dang edge of my stand...."Well then why didn't you aim for the head/neck?" Ahh nothing like the old man to keep ya honest...so I guess next year I try for a head shot.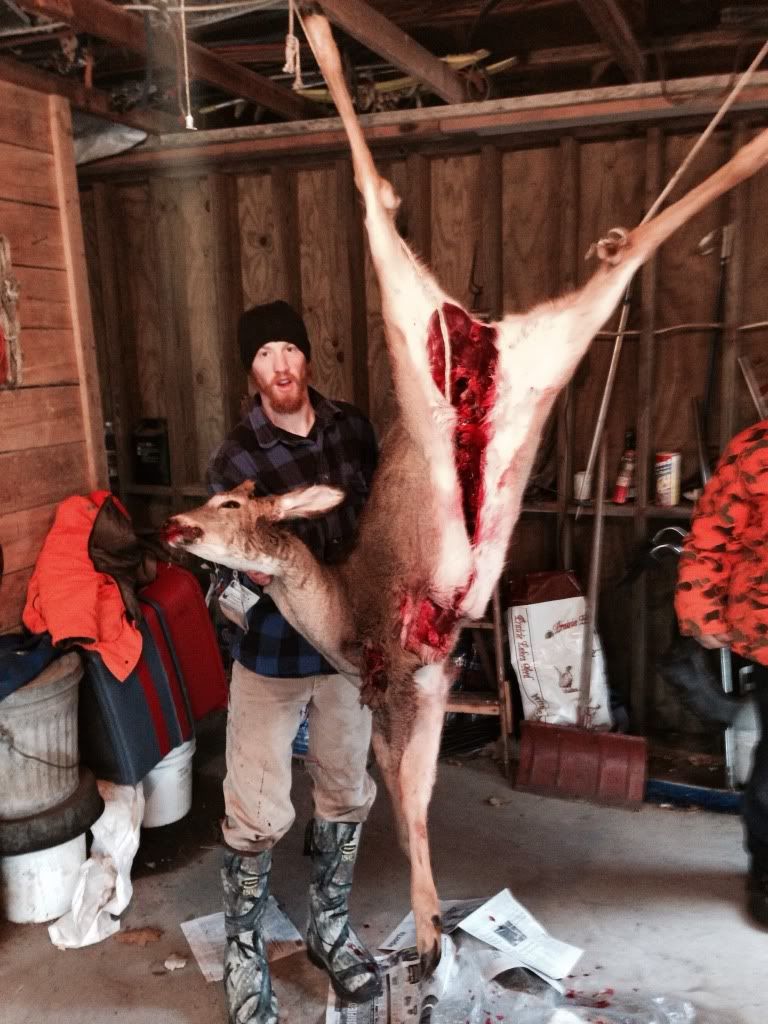 And the best part. Tenderloins with a sprinkle of cajun seasoning fried in butter!