Come check out our Nelson Sno-Goers annual Charity Ride and Hill Climb Competition! This event is ALWAYS well attended and ALWAYS tons of fun. First ever "Retro" sled class....so drag that old Phazer, XLT, or Liquifire out of the barn.
We got fresh snow this week, conditions should be great. Come to climb chutes, watch the action, or just hang out. Prizes, food, hot chocolate, and tunes on site.
Feb 9th....it's a long weekend, so you might want to stick around and check out the other riding around the West Kootenays too! Ask me questions on here or PM....thanks!
Jason
[IMG]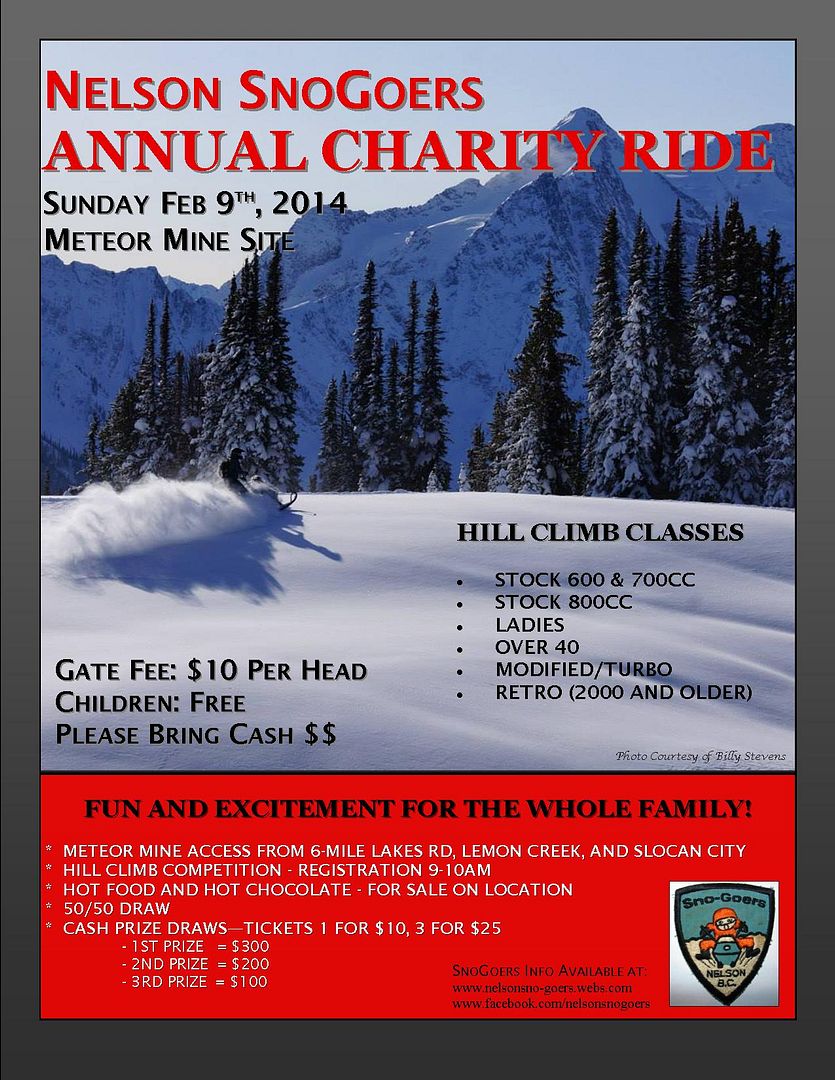 [/IMG]
Club Website:
http://nelsonsno-goers.webs.com/newsevents.htm
Facebook:
https://www.facebook.com/nelsonsnogoers
Hill Climb Site: